SUE

ASTRAL

WALKER
About me and my readings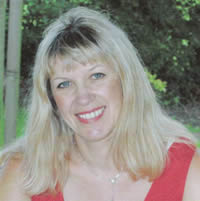 I would like everyone to understand something of the world of Astrology and Tarot, and aim to give readings in a way that promotes healing, and a feeling of well-being in my clients. My approach is positive and down-to-earth, aiming to enable you to understand yourself, your way of relating to others, and looking at important issues in your life, at any given time. My readings are flexible, and focus on what you need at the present time. If new to Astrology, I recommend a birth-chart reading before you have a year ahead (transits,etc.) reading, as this gives you an insight into yourself, and provides a kind of anchor for the progressions and transits to attach themselves to.
My wish is to simplify and make accessible, in a fun and inspiring way these ancient systems of Astrology and Tarot, so they have some helpful, practical use in this mad, wonderful world in which we live.
I've been involved with Astrology, Art and the Tarot for around 30 years. I received a Distinction in my Diploma from the Mayo School of Astrology in 1978, and a B.Ed. honours degree in 1979.
Since then I've been consulting, studying and teaching Astrology, and also worked with Stephen Arroyo in 1983 in the USA, helped Russel Grant by doing charts when he became to busy, in 2000-2001, and worked for Johnathan Cainer's phoneline. I've also given talks and workshops to all ages. It's a subject that fascinates many. I've given tarot readings for almost as long, and held tarot workshops.
Astrology has also provided me with a never-ending source of inspiration for paintings. I've created and exhibited several series of sun-sign watercolour paintings over the years, and am working on a series involving the elements, which will be shown on this web-site when finished.
I'm based in Somerset, England, (20-30 minutes from Bath and Bristol) and do personal consultations, or by email.
---
© Sue Walker 2004-2006. All rights reserved.
Web site designed and maintained by Iotaline:web.