SUE

ASTRAL

WALKER
Recommendations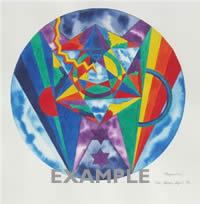 Barefoot Doctor, healer, author. "I've had the pleasure of consulting with many of the world's greatest astrologers over the years, though never have I come across anyone with as much insight into the important stuff – the transits and their expected influences on your day-to-day reality – as Sue Walker. If you want to gain perspective and see the big picture clearly, I can't recommend her excellent, professional services enough – she's brilliant! Check her out for yourself – you won't regret it."
"Fantastic, amazing insight and a joy to listen to, Sue Walker has the experience to help anyone through a difficult period, and help them to see and think more clearly."
"I thoroughly enjoyed Sue's honest and revealing reading –I will definitely go again!" Mandy Stonier.
"Wonderful birth chart reading by Sue. She knows me better than I know myself!" . Sandie Dowding.
"I've just had one of the best tarot readings in my life. Incredibly accurate. With each card described, I felt a real connection, which became progressively more clear and intense in meaning as the reading went on. It confirmed a lot of things for me, and answered many uncertain questions. A very special reading. Sue is amazingly gentle and intuitive, and I felt at ease and relaxed with her from the start. A true healer. Thank-you so much." Guy Pennington. Tarot reading. Barefoot Doctor's Geisha Palace , Notting Hill, London . 3 rd October 2004 .
---
© Sue Walker 2004-2006. All rights reserved.
Web site designed and maintained by Iotaline:web.