SUE

ASTRAL

WALKER
Links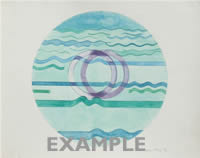 www.brypix.com - Great photography by a friend of mine.
peterbryenton.typepad.com/intervallic
www.nickcampion.com - Great astrological site with useful links.
www.barefootdoctorglobal.com - where my column was first seen, and on-line meditations given. Taoist writings by Stephen Russell, aka Barefoot Doctor.
www.tate.org.uk - a great site about all the Tate Galleries in the UK.
Some of my favourite gardening sites:
www.rhs.org.uk - Royal Horticultural Society
www.eastlambrook.co.uk - Margery Fish's cottage garden and Malthouse, where I was lucky enough to pursue RHS courses. The food in the cafe is wonderful.
---
© Sue Walker 2004-2006. All rights reserved.
Web site designed and maintained by Iotaline:web.